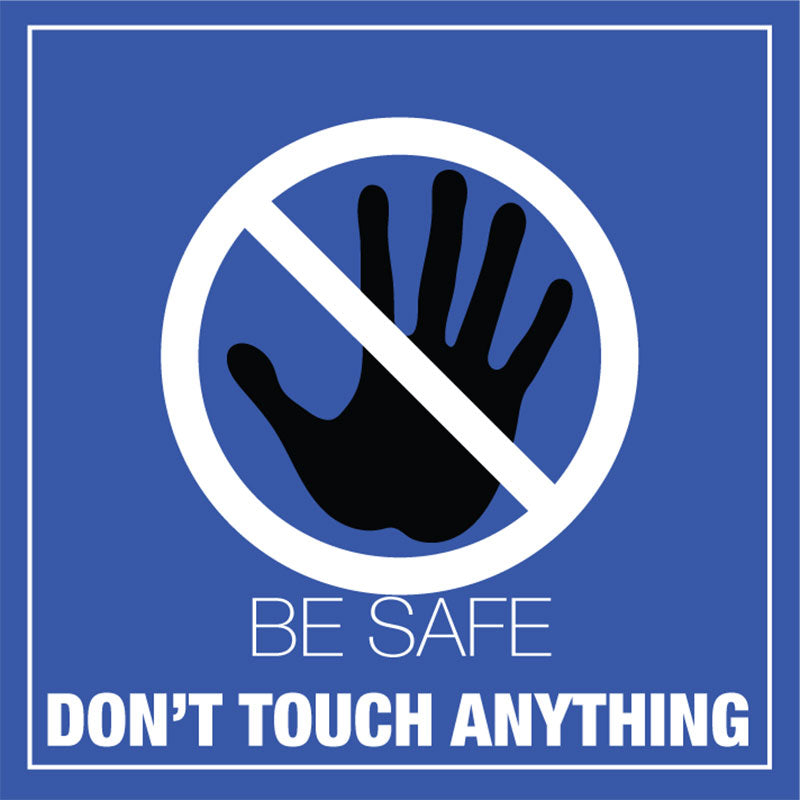 10 " Don't Touch Anything Square Solid
These bright colored Physical Distancing Signs will help you create a safe and comfortable environment in your retail stores, offices, warehouses, hospitals, and other crowded locations by distancing staff members, vendors, clients, and customers as recommended by the World Health Organization.
Ensure surface is cleaned and dried before applying stickers to get the best result.
Place stickers 6 feet apart near checkout lines and in high foot-traffic areas of your store.

The bright colors will ensure that customers notice the stickers and adhere to your social distancing policies.

Our weatherproof stickers feature a 10" x 10"with text embedded into an adhesive that won't lift or fade and can be used indoors or out.

Decal Specifications:

Size: 10″x 10"

Shape: Square

Order More & Save!