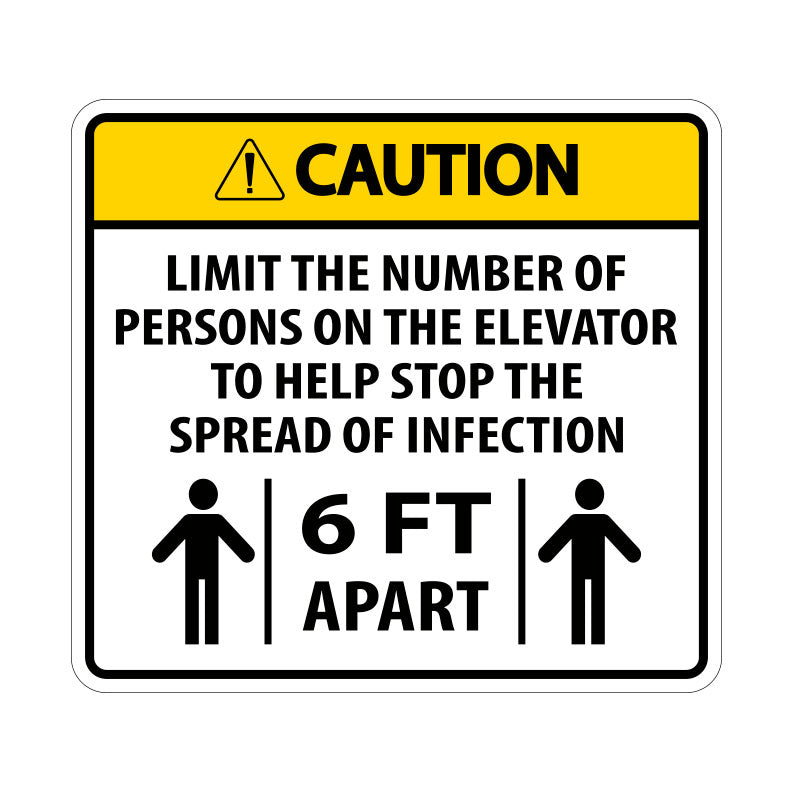 6" Elevator Distancing
Create a safe environment at work by placing Physical Distancing signs at all your entrances and throughout your business to ensure you comply with your local laws and regulations.
Ensure surface is cleaned and dried before applying stickers to get the best result.
The bright colors will ensure that customers notice the stickers and adhere to your social distancing policies.

Our weatherproof stickers feature a 15"x5″ rectangle shape with text embedded into an adhesive that won't lift or fade and can be used indoors or out.

Decal Specifications:

Size: 6" H X 6" W

Shape: Rectangle

Order More & Save!